Category —
Give Aways
I love getting Christmas cards in the mail. I don't know why people send them every year (Why at Christmas? Why not every June?) but I like it! We didn't sent out Christmas cards until Will was born – but who can resist sending people they know a picture of their kid? Not me
It is especially great now that we have friends who live all over the country.
This year Shutterfly is offering bloggers a great Christmas gift – 50 free Christmas cards! I started browsing their photo Christmas cards this morning to pick out the one I want. There are over 800 photo Christmas card designs to choose from. Wow! These are some of my favorites:
But Shutterfly isn't just for Christmas cards. You can make and order any kind of cards, stationary, mugs, calendars and even digital scrapbooks. So, hop on over to www. shutterfly.com and browse all their great products. (And be looking for a cute Christmas card from the Dixon's coming soon!)

November 29, 2010 1 Comment
I changed the rules for my baby gender guess giveaway! If you left a comment on that post you were entered to win and the winner is….. TIFFANY
Tiffany has a cute blog and the cutest little girl – you should check out The Harris Life.
And what did she win? A small jar Yankee Candle – Spiced Pumpkin scent. Yummy!
And now for the big name announcement: Thomas Earl Dixon
Bill and I have like this name for a while now. Thomas is my grandfather's middle name and also some of the William Dixon's middle names. Plus, we just really like the name Thomas. Earl was my great-grandfather's name and I have always said if I had a boy I was going to name it after him! We'll call him Thomas.
We considered all of your name suggestions (but seriously, orange?!?!) and threw around several other names that we like but nothing seemed "right." So, we went with our first choice!
Now, all we have to do is wait 20 more weeks to meet Baby Thomas!

September 13, 2010 11 Comments
Have you heard of the Silhouette machine? No? Well, it is like a Cricut. And if you know me I have wanted a Cricut since they came out but wasn't willing to invest in one. Then, my sister got one for Christmas last year and I just about turned green with envy
But she's nice and lets me use it sometimes. The biggest drawback to the Cricut for me is the expensive cartridges! They run $80 a piece but you can often find them on sale for $40. But seriously, I don't regularly dole out $40 for anything!
Then a couple of months ago I was introduced to something wonderful, the Silhouette machine. It is a cutting machine just like the Cricut but you don't have to use cartridges! It hooks up to your computer and you can create your own designs, use any font on your computer or buy downloads from their website for about $1.
The folks over at Grosgrain are giving away a Silhouette machine to one lucky reader! You can CLICK HERE to enter. I am "earning" an extra entry by posting this about their giveaway. So, even if you are not one iota interested in owning a Silhouette machine you should go over, comment, win and then give it to me
The giveaway ends tomorrow!

August 30, 2010 3 Comments
In February there is a blogging conference at the Opryland Hotel. I had seen it advertised and thought it would be cool to go but tickets are$300!! Ridiculous! One of my FAVORITE bloggers is speaking at the conference and her blog alerted me to a contest to win a FREE conference ticket.
I NEED YOUR HELP TO WIN!!! I wrote a blog entry that is posted at the Skimbaco blog. To win, my entry must have the most comments. Please, click the link below to read my entry and leave a comment. Please, even if you have never, ever posted a comment do it today!!
I know I am begging but please, please!!! Tell all of your friends – have everyone in your family comment – it is going to take all of us for me to win
The contest ends January 22 – so hurry on over and leave a comment!!
January 8, 2010 4 Comments
So, a blog that I read EVERYDAY Kelly's Korner is giving away a new HP Touchscreen computer. And the best part is there are 4 other blogs giving away computers too! For your chance to win just go to one or ALL  of these blogs and leave a comment. Whoo Hoo! I have already commented  on ALL of them – oh, I hope I win SO BAD!
This computer is so cool! It is a touchscreen which means you can use your finger as the mouse – on the screen!
December 10, 2009 Comments Off on What?!?! Win a New HP Computer
December 9, 2008 4 Comments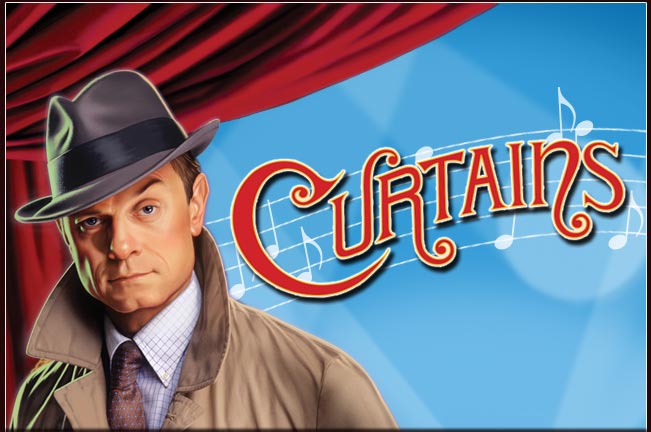 Is a phrase I can never say again! I have won something for the first time today! Several weeks ago Bill and I were at the Manhattan Mall browsing. At the information desk they had a box to enter and win tickets to the Broadway musical "Curtains" so I entered. Bill thought I was ridiculous but I thought – it's worth the try!
I had forgotten all about registering. But, today my cell phone rings at work and it is a 212 number and I think – who do I know in NYC that would be calling my cell phone? I answer and they tell me I won the tickets! How wild is that?
Just the other day I told Bill that I wanted to see this show. It a musical murder mystery – right up my alley!

October 1, 2007 4 Comments